Celebrating

award-winning books

Man Booker Prize for Fiction! This esteemed book award is given to the finest book of fiction of the year and in 2013 The Luminaries by Eleanor Catton takes the prize. Taking place in the 1866 New Zealand goldfields, Walter Moody arrives with high hopes for riches but soon finds himself entrenched in a mysterious string of unsolved crimes consuming the small town. This novel is both a gripping mystery and ghost story but most importantly a wonderful piece of historical fiction.
2013 winner
Nobel Prize
Dear Life: Stories
by Alice Munro
Alice Munro is known as a highly acclaimed short story writer but we also love that she started out running a bookstore in her hometown of Wingham, Ontario. Her latest short story collection, Dear Life: Stories ruminates on moments that shape our lives — from a dream that shakes you to simple twists of fate that change your path in life. Set in small town Canada, each of these three stories show how ordinary and extraordinary life can be.
2013 winner
Caldecott Medal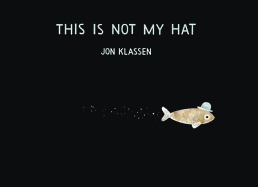 This Is Not My Hat
by Jon Klassen
The Caldecott Medal is given for the best illustrated children's book of the year, and we couldn't agree more with the judges who chose This Is Not My Hat. Jon Klassen was also given a Caldecott Honor this year for illustrating Extra Yarn which makes him one talented illustrator. This is Not My Hat is dead-pan funny, thought provoking and visually rich making it a perfect pick for kids this year.